Story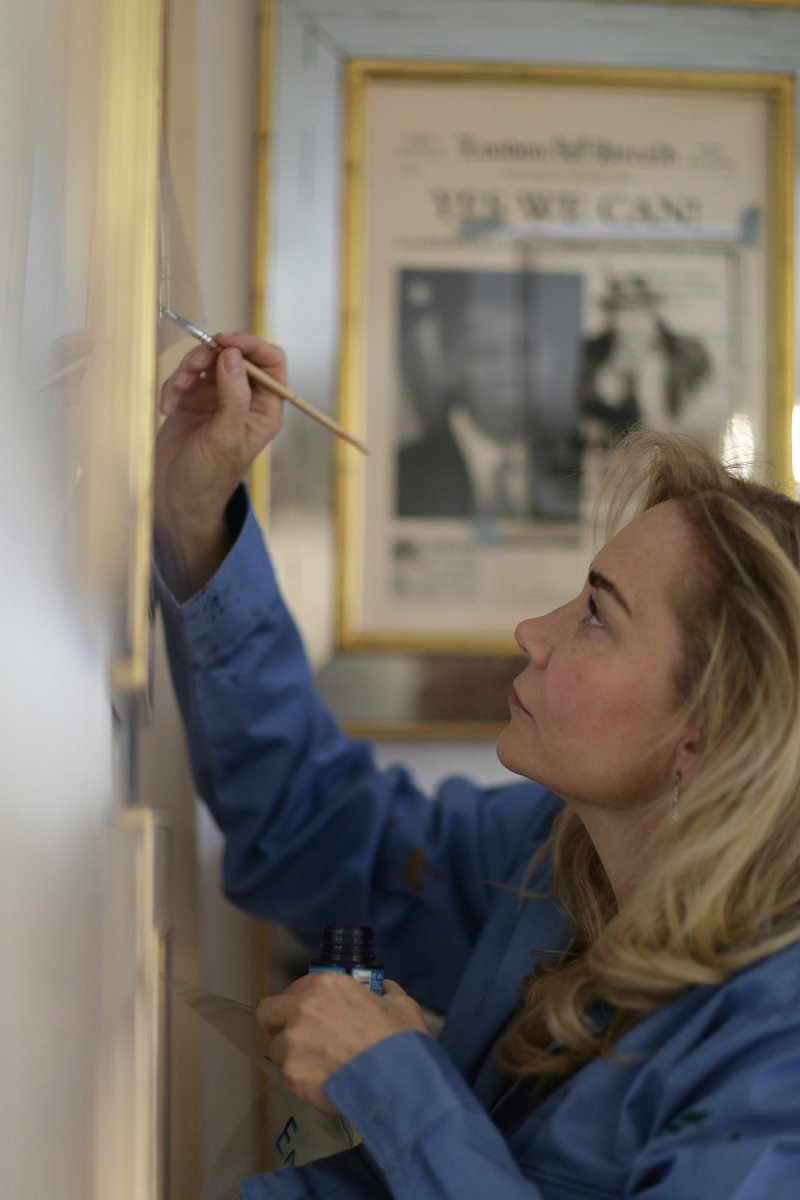 Simone Krok is a sculptor and multimedia artist who, for the past decade, has been crafting thought-provoking works that explore deep questions relating to the human condition and the nature of creation.
Born in Johannesburg, South Africa in 1968, Simone has a lifelong passion for the arts and creativity. She was awarded her BA degree in English & Classical Civilisation from Wits University in South Africa and later studied animation and digital media at Camera Obscura in Tel Aviv. She went on to achieve her diploma in Jewellery Engineering Technology from Box Hill Institute in Victoria Australia. Simone was awarded the institute's design and acquisition award for the year 2008. In 2009, Simone then attained a Master of Fine Arts degree at RMIT University in Melbourne, Australia.
Having grown up as a Jew in Apartheid-era South Africa, much of Simone's work is influenced by the horrors of both the Holocaust and Apartheid. Growing up in South Africa, she witnessed injustices that did not resonate with an innocent child's truth. It made no sense to her that the colour of a person's skin could determine which bench one sat on in the park, or through which entrance one could walk at the post office. Likewise, Simone travelled to Eastern Europe to visit sites of concentration camps. The horrors of the gas chambers and the smells of the past plus her childhood memories in Africa filled her with the desire to understand the reasons why people would develop the urge to murder and oppress their fellow human beings and she explores these questions in her art.
Work
Simone Krok's work has taken her across the world. In 1999, she was commissioned by HBO and Pelon Films to produce two series of stone engravings. In the same year she also opened an art studio in Florentin, Tel Aviv. In 2009, her work was displayed at RMIT University, as part of their annual Gold and Silversmithing Postgraduate and Alumni Award Exhibition.
More recently, Simone exhibited her work at Scope's Sculpture Exhibition, a charity exhibition held for the disabled charity Scope, at London's OXO Tower Wharf. Ever striving to improve, Simone is currently under the mentorship of leading international sculptor, Jill Berelowitz.
Snapshot
South African born sculptor and multi-media artist
Winner of the Box Hill Institute Design and Acquisition Awards, 2008
Explores themes of religion and pacifism through her sculpture and design
Exhibited internationally including; Israel, Australia and London